Welcome to the African Chamber of Commerce - DFW Website!
We are glad you took the time to drop by and see what we're about. Visit our Membership page to see how you can get started enjoying member benefits today!Also visit our What's Going On page to view upcoming event information.
________________________________
"KENYA: OPEN FOR BUSINESS"
KENYA BREAKS GROUND
on the new City of Konza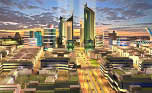 ________________________________
Follow Us On...

WEEKLY BUSINESS NETWORKING LUNCHEON
Join Us For Our Weekly Business Networking Luncheon
WEDNESDAY - OCTOBER 22, 2014
11:30 NOON - 1:00 PM
TOPIC:
Certifications to Do Business with City/State/Federal Government
GUEST SPEAKER:
ANDREW NASH
Director of Operations
DFW Minority Supplier Development Council
LOCATION: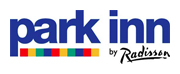 1241 W. Mockingbird Ln.
Dallas, TX 75247
Stay Connected!

________________________________
Thanks to our
Corporate Sponsors & Partners
________________________________
For More Information on OPIC, Contact:

Dr. Cynthia Kalina-Kaminsky
OPIC EDN Loan Originator
Process & Strategy Solutons, PLLC, President
Phone: 972-898-3910
cynthiakalinakaminsky@processstrategysolutions.com